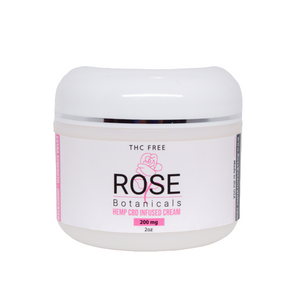 Our beneficial CBD rich cream is a truly exceptional product. Rich in cannabidiol our cream comforts, smoothes and moisturizes while delivering nourishing, protective and restorative benefits. 
Topical application is a great way to introduce CBD to your body. Unlike ingesting CBD, topicals work on a specific area of concern. Our Rose Botanicals creams work to eliminate pain, reduce inflammation and other discomforts. CBD has been shown to help control skin ailments such as psoriasis, rashes, acne and eczema. 
This cream can be used on area of the body, including the face.